---
Property To Rent In Co Fermanagh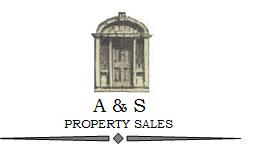 Contact: Stella or Alan
07773060036 or 07729262655


Property Required
We require property For Sale and Rent. Full rental management services provided. If you are Considering selling, renting or buying, our Fees are less expensive. A&S Property Sales can help you find the right tenant for your rental Property.We sell property, houses, sites, land & farms.

For Further details please contact:
A&S Property Sales
Alan: 07773060036
Stella: 07729262655
email:aspropertysales.com

Commercial unit, 64 Belmore Street, Enniskillen, Co Fermanagh (negotiable)
To Let: Short or Long term Lease. Shop/office Ground Floor unit with large room area to front, rear room with small kitchen area and separate toilet. There are various rooms upstairs that could be used for storage or depending on the business could be used for additional commercial shop/office space. Outside: enclosed yard space. This commercial is located on the East side of Enniskillen town, suitable for a variety of trades or businesses. Suitable for professional use as a hair salon, Beauty, Coffee Shop, office, shop etc.
9 Sunnyside Court, Enniskillen, Co Fermanagh £430 per month
To Let: 2 Bedroom Apartment with stairs & private entrance (front door). Convenient distance from Enniskillen town centre. Open Plan Kitchen/Dining: cooker, fridge, freezer, microwave, kitchen utensils. Bathroom: walk in shower, sink, toilet. Storage Room/Utility in the hall: Washing Machine. Living room. One double bedroom with sliding robes & 1 single Room. Oil Fired Central heating. Private parking space. No Pets.
For Further Details: Contact A&S Property Sales:
07729262655 or 07773060036.

Please Contact :
A&S Property Sales

Stella:07729262655
Alan: 07773060036
Email:
sales@aspropertysales.com